How to Buy Gold Coins
Posted - July 3, 2023
The world of bullion bars, coins, and rounds is exceptionally wide. There are thousands of products to choose from and hundreds of beautiful gold items to build your portfolio. This is great for recurring customers who want to expand their collections, but it can be tough for newbies to navigate the extreme variety of gold coins and rounds. How do you know which gold coins are best to buy? 
More importantly, many of our customers want to know how to buy gold coins in the first place. Buying gold products isn't quite the same as picking up a product from the grocery store, after all. Gold coins are expensive, and judging both their legitimacy and the place they might fill in your investment portfolio requires considerable research. 
Hero Bullion has your back. Today's guide is all about how to buy gold coins. We'll cover everything from how to research the best coins to proper storage strategies once you've purchased your investments. 
Factors to Consider when Choosing Gold Coins
Before we get into how to buy gold coins, investors should understand how to choose the coins that are right for them. You have quite a few options, which can be a good thing but is also likely daunting for new investors.
There are three main considerations in the best gold coins: purity and weight, rarity and condition, and mint/producer. We'll explain all three of these factors in more detail below. 
Purity and Weight
Even seasoned collectors sometimes forget that gold coins come in a variety of different purities. The great news is that all government-minted coins are made with a high percentage of gold, even though this gold amount varies slightly from mint to mint. "Fine" gold refers to any gold product with a purity of higher than .900, and all of the gold coins we sell fit this bill. 
Coins like the American Gold Eagle and the South African Gold Krugerrand feature .9167 purity. This diminished purity isn't necessarily a bad thing, however. Some investors tend to prefer this lower fineness, as it offers a higher degree of durability because of the non-gold additions tacked into the coin. 
If you're after the highest purity gold coin possible, take a look at Canadian Gold Maples and American Gold Buffalos, two popular coins that use .9999 fine gold bullion. 
Rarity and Condition 
The condition of a coin plays a major role in determining its value. Smart investors don't just want to know how to buy gold coins – they want to understand how to create a solid investment portfolio using precious metals. Evaluating the condition of a gold coin is an important factor in making this determination. Almost all bullion gold coins are traded exclusively in BU condition.
Keeping your coins safe from damage is an important part of investment after you've decided how to buy gold coins for your collection.
Rarity is also a part of the equation when determining the value of a gold coin over time. Popular bullion gold coins from certain years are exceptionally rare. To see how rare your coin is, take a look at mintage numbers for that year. During some years of gold shortages or embargos, certain coins may be minted in extremely low numbers. These coins, such as Gold Krugerrands minted during the U.S. embargo, are more numismatically valuable because of their rarity. 
Mint or Producer
The mint who produces your gold coin might have some sort of value on your product's long-term value. If you want to know how to buy gold coins from the best manufacturers, we have some good news. Almost all government mints take great care to distribute the highest quality gold coins possible. 
Still, buyers on the secondary market tend to have preferences. All gold coins are minted from sovereign governments; products minted privately are considered rounds instead of coins. Buying from popular government mints with established reputations – such as the Perth Mint, Royal British Mint, or U.S. Mint – is a good way to retain resale value for your product. 
Researching Gold Coins
If you're looking up "how to buy gold coins," you're already on the right track. But your research doesn't end with how to buy gold coins. Below, we'll detail some of the main things you should understand before jumping into gold bullion investment.
Educating Yourself on the Gold Market
Whether you buy an American Eagle or a Gold Britannia, you'll need a clear understanding of how the gold market works. The spot price of gold is the primary determining factor in the value of your gold coin. When gold's spot price increases, the pure bullion in your gold coin becomes more valuable – increasing resale opportunities down the road.
Gold is a traditionally volatile commodity. If you want to know how to buy gold coins with low volatility, the bad news is that no such coin exists. You can, however, take steps to mitigate the volatility of your gold coin by targeting coins with high numismatic value. During bear markets for gold, numismatic appreciation can serve as a protection against the volatile winds of the gold sector. 
Exploring Reputable Dealers and Sellers
Finding reputable dealers is your toughest challenge when it comes to how to buy gold coins. Some dealers might try to rip you off and sell your illegitimate coins at a markup. Other dealers use improper shipping methods, which can damage your coins in transit and kill potential resale value. 
Carefully read reviews before deciding how to buy gold coins from a reputable dealer. Dealers who receive real, consistently positive reviews are likely to be your best bet. Even small dealers, including pawn shops, should ideally be able to point you in the right direction to find qualified reviews who can speak to the distributor's reputability. 
Local Coin Dealers
Like we mentioned above, local coin dealers can be an option for buyers who want to know how to buy gold coins reliably. With local dealers, you'll have the opportunity to hold your gold coins in your hand before making the purchase. It also might be easier for consumers to vet the legitimacy of a dealer if they're able to do so in person.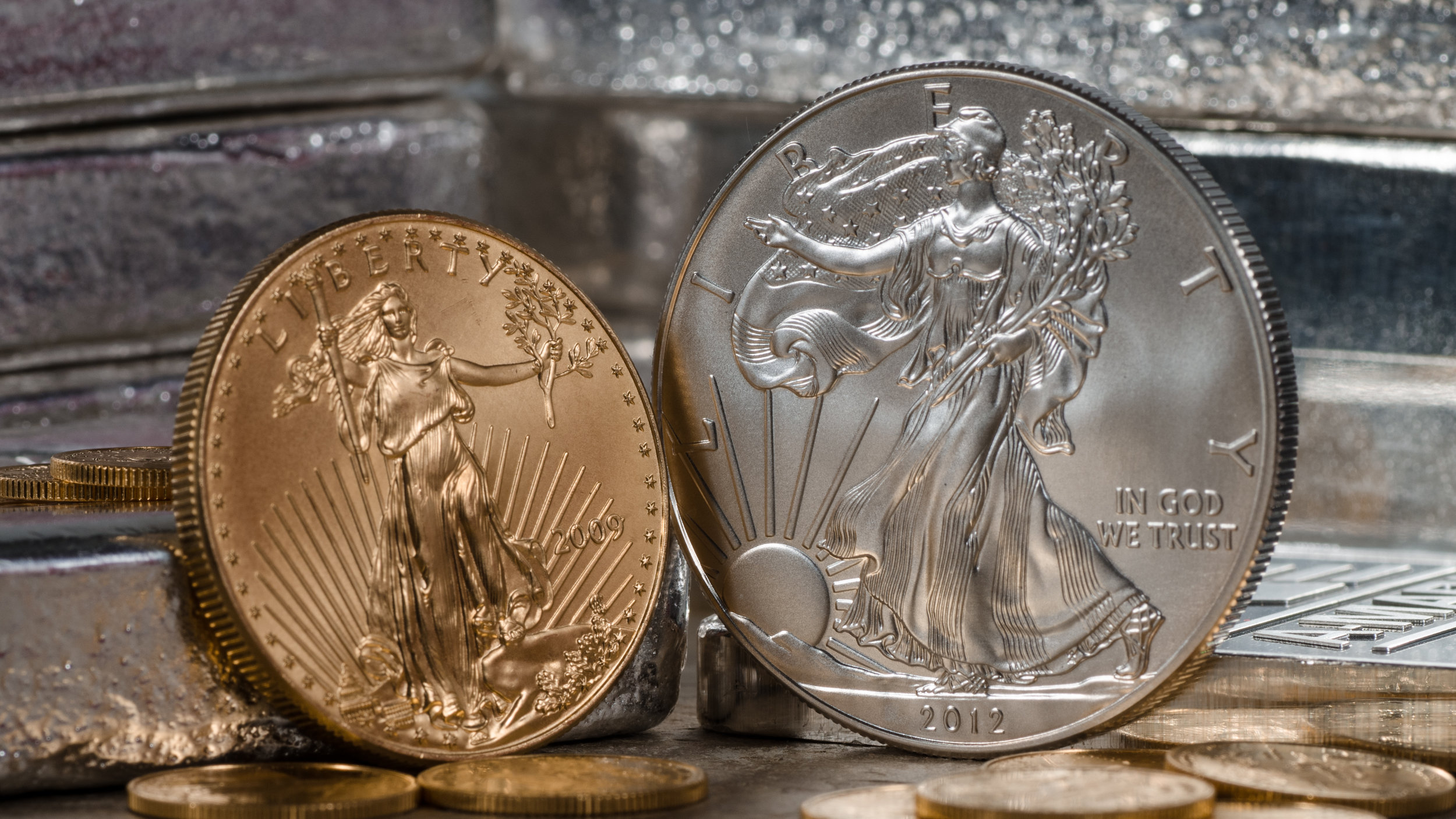 Still, the main disadvantage to buying from local coin dealers is the small selection they offer. Local dealers aren't able to offer the resources and variety that online bullion sellers provide. Typically, your local coin dealer will only have access to the most popular gold coins, and these coins may be sold at a substantial markup to account for the cost of running a local business. 
Online Bullion Marketplaces
Online dealers like Hero Bullion provide a wide range of gold coins. Wondering how to buy gold coins from an online marketplace? The Bullion Academy – our informational blog – provides a number of resources to help you start stacking gold coins. Reputable online bullion dealers should always be honest about their bullion coin prices, as well as their shipping practices. 
Setting a Budget and Establishing Goals
Once you know how to buy gold coins, you need to decide on specific gold products. To do this, consumers should establish clear investment goals and set a budget. We'll explain how to determine investment objectives and realistic budgets below. 
Determining your Investment Objectives
Different investors have different goals. Do you anticipate holding onto your coins for generations, or do you want to sell it within a year and realize quick profits? Considerations like these help to determine investment time horizons. Your risk tolerance is also helpful in figuring out your overall investment strategy and objectives. 
Establishing a Realistic Budget for Buying Gold Coins
Budget is an important element of any investment strategy. Some gold stackers can afford to buy gold coins in bulk, which helps to cut down on premium costs and ensure the value of their investment. Other collectors buy expensive gold coins very rarely. The good news is that any gold investment builds your portfolio – regardless of your budget. Make sure to determine a budget that is realistic; spending money you don't have on gold coins is never wise. 
If you want to know how to buy gold coins on a budget, consider purchasing coins with lower denominations. Some coins are minted using only 1/10 oz of pure gold, making them considerably cheaper and good choices for investors working on a minimal budget. 
Evaluating Gold Coin Prices
Gold coin prices can be difficult to predict. For new investors, it can be hard to understand how gold coin prices are determined in the first place. For collectors who want to learn how to buy gold coins at a discount, developing an understanding of how we determine total cost for gold coins is paramount.
Understanding the Spot Price of Gold
The current spot price of gold is where we begin in the coin-pricing process. All coins on our site are minted using .900 fine gold or above. The purest coins available are generally 99.99% pure gold bullion. This high degree of purity means that gold coin prices are determined primarily by the value of gold. When gold is up, your investment is more valuable.
But the spot price of gold isn't the only factor used to determine your coin's value. We'll cover both premium and numismatic value in the following section. 
Factors Influencing the Price of Gold Coins
Your gold coin pricing research doesn't end with spot price. To know how to buy gold coins at low prices, consumers need to understand the roles that premiums and numismatic value play in determining the value of a given gold product. 
Premiums Over spot Price
Every gold product is sold at an additional premium over spot price. By adding this premium onto the melt gold value of your gold coin, you can figure out how much your total purchase might cost. 
Gold coins include some of the highest premiums over spot in the industry. There are a couple of reasons for this. First, gold coins are made by government mints, meaning that they come with a higher cost of production. Additionally, the backing of an official government mint means that these investments are especially secure. While some investors are willing to pay this increased premium in exchange for the security offered by gold coins, others prefer buying gold rounds or gold bars because of their smaller premium cost. 
Numismatic Value
Numismatic value might also be factored into the total cost of a bullion product. Numismatic value refers to the value of a coin that is not determined by its bullion content. Usually, this refers to the rarity and collectible value of a coin. Coins can have significant numismatic value. If you want to figure out how to buy gold coins with high numismatic value appreciation, consider looking into proof coins, which are generally minted in lower numbers than traditional bullion coins.
Verifying Authenticity and Quality 
The last thing you want is to buy a counterfeit or illegitimate coin. While you might have trouble securing a refund after buying a fake gold coin, it's unlikely you'll ever find a buyer for a counterfeit. This can quickly sink the value of your investment portfolio, so consumers need to take careful steps to protect their investments by learning to recognize fake gold coins. 
Recognizing Counterfeit Coins
With all of the resources available online, recognizing counterfeit gold coins has never been easier. Online guides can help you learn the basics of how to buy gold coins – as well as how to spot counterfeits yourself. The general advice for how to buy gold coins without falling for fakes is pretty simple. Cross-reference your gold coin with online databases to make sure that there aren't any missing strange details on your gold product. 
Checking for Trusted Certification and Grading 
Certifications can go a long way to verify the legitimacy of your coins. Grading is also an important aspect of coin evaluation that might benefit from a professional look. Like we discussed above, consumers should try to buy coins in near-perfect or perfect condition, as these coins come with the highest value appreciation over time. 
If your gold coin comes with a professional grading certification, be sure to keep it safe. 
Professional Coin Grading Services
Using a professional coin grading service is a good way to supplement your own research. You should be concerned about more than how to buy gold coins. Intelligent investors secure their futures by searching for ways to professionally grade and evaluate the coins that they purchase. 
Making the Purchase
After figuring out how to buy gold coins with high purity and legitimacy, you need to research the purchasing process. A well-vetted purchasing strategy can mean the difference between overpaying and getting a great deal for your gold coins. 
Comparing Prices and Offerings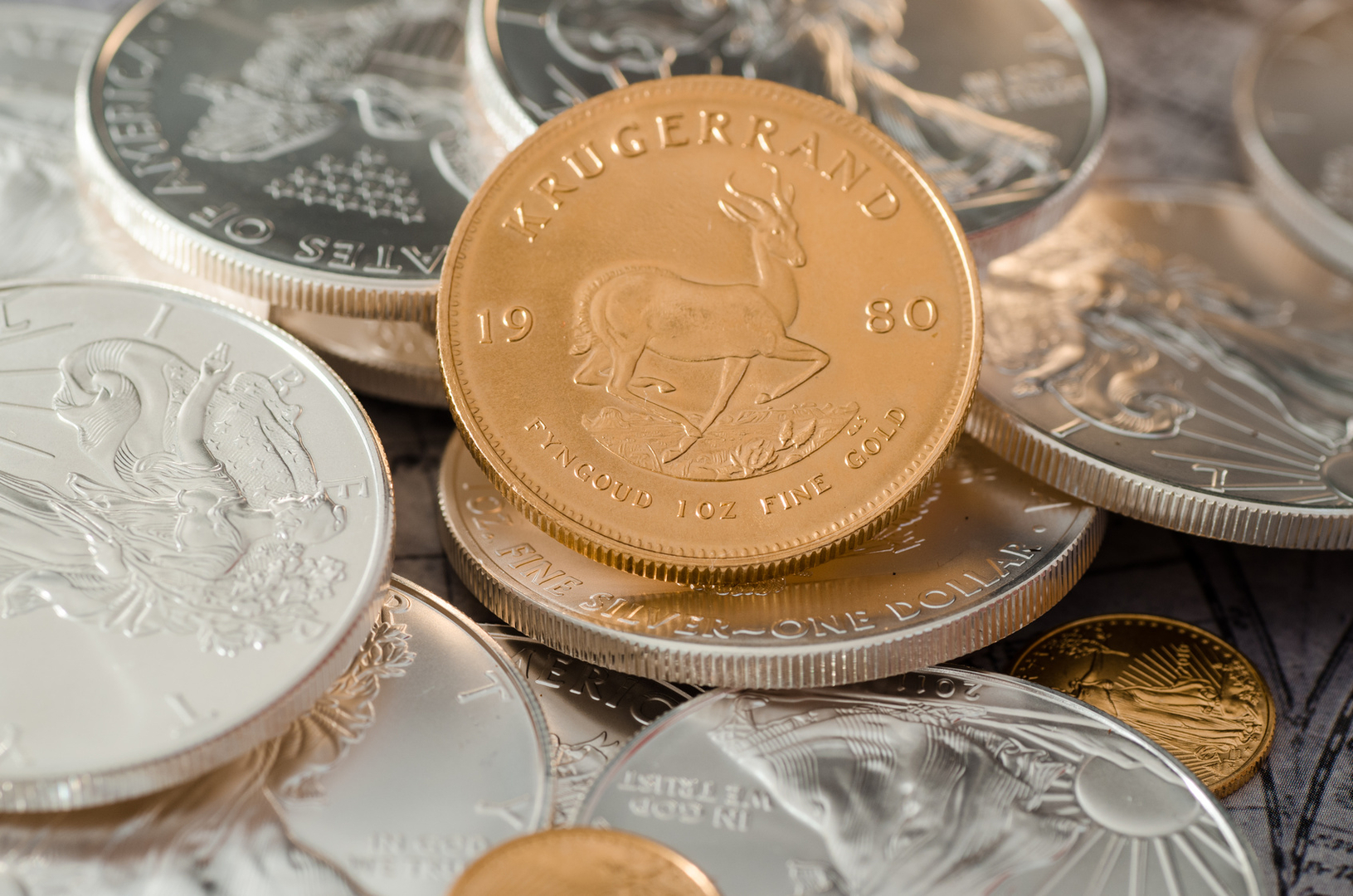 Never stop your research at just one bullion dealer. Premiums are generally similar across different platforms, but some dealers sell gold coins at higher total costs than others. Hero Bullion offers some of the best prices in the bullion industry for our high quality gold coins. Are you wondering how to buy gold coins at reasonable prices?
Your best strategy is to extensively research different dealers and distributors of quality gold products. Read reviews from verified customers and consult popular gold magazines to get a feel for the best sellers on the market. 
Reviewing the Dealer's Reputation and Policies
We've already explained the importance of evaluating verified reviews in the gold coin buying process. But it's also essential that consumers take a close look at a company's policies before choosing to do business with them. Does your bullion dealer offer refunds for damaged coins? Do they take steps to keep your coins from being damaged during the delivery process? What types of payments do they take? These are all important questions for users who want to know how to buy gold coins safely and securely. 
Selecting Payment and Delivery Options
Some bullion dealers give discounts when collectors pay for their gold coins using ACH Checks. Additionally, you might pay an additional amount of money over spot if you choose to pay with unsecured payment methods, such as credit or debit cards. In short, the total cost of buying a gold coin can vary based on the payment method you choose. Therefore, evaluating payment options is a good way to get the most gold bullion for your money. 
Also take a close look at delivery standards before purchasing a new gold coin. Always try to do business with sites that offer safe and secure shipping models to keep your coins from being damaged or scuffed during transit. 
Final Thoughts: How to Buy Gold Coins
If you're wondering how to buy gold coins, we hope you've learned quite a bit during today's Bullion Academy blog post by Hero Bullion. Gold coins can be a fantastic way to increase the value of your investment. Stacking gold coins allows you to collect numismatically valuable products with high gold content. 
Smart investors who do their research into buying gold coins can enjoy both numismatic and gold-based price appreciation. Stop and do some research before buying a new gold coin. After all, your investment portfolio is your future. 
If you still have questions about how to buy gold coins, please contact our customer support team for more information. 
About The Author
Michael Roets is a writer and journalist for Hero Bullion. His work explores precious metals news, guides, and commentary.